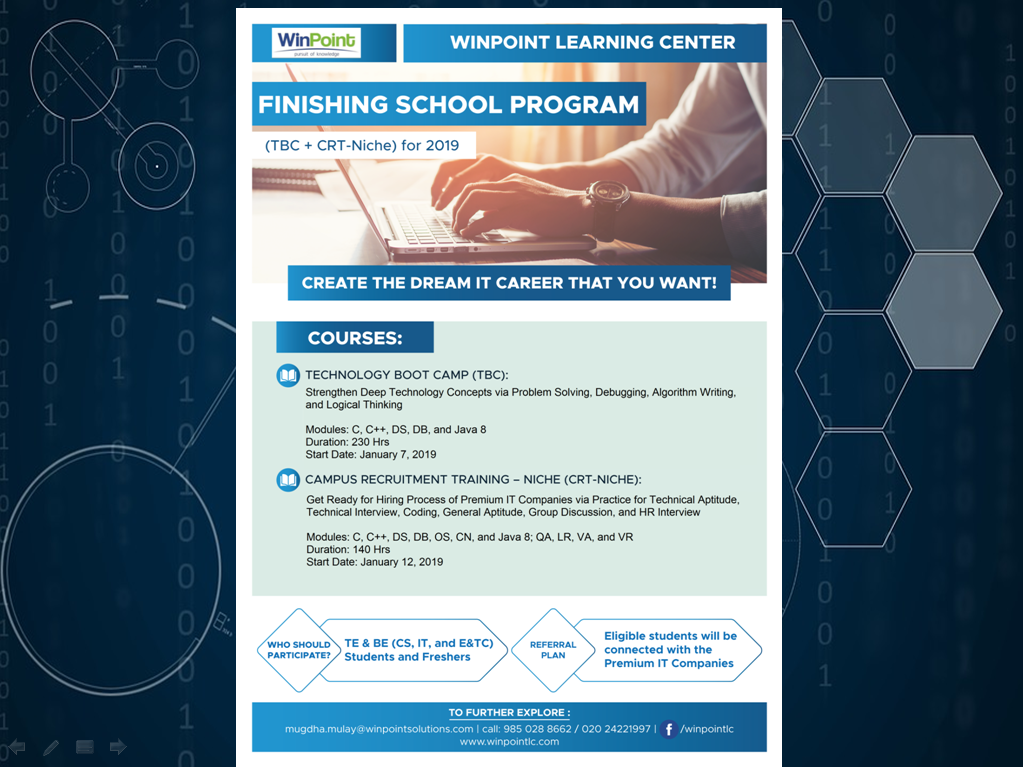 ×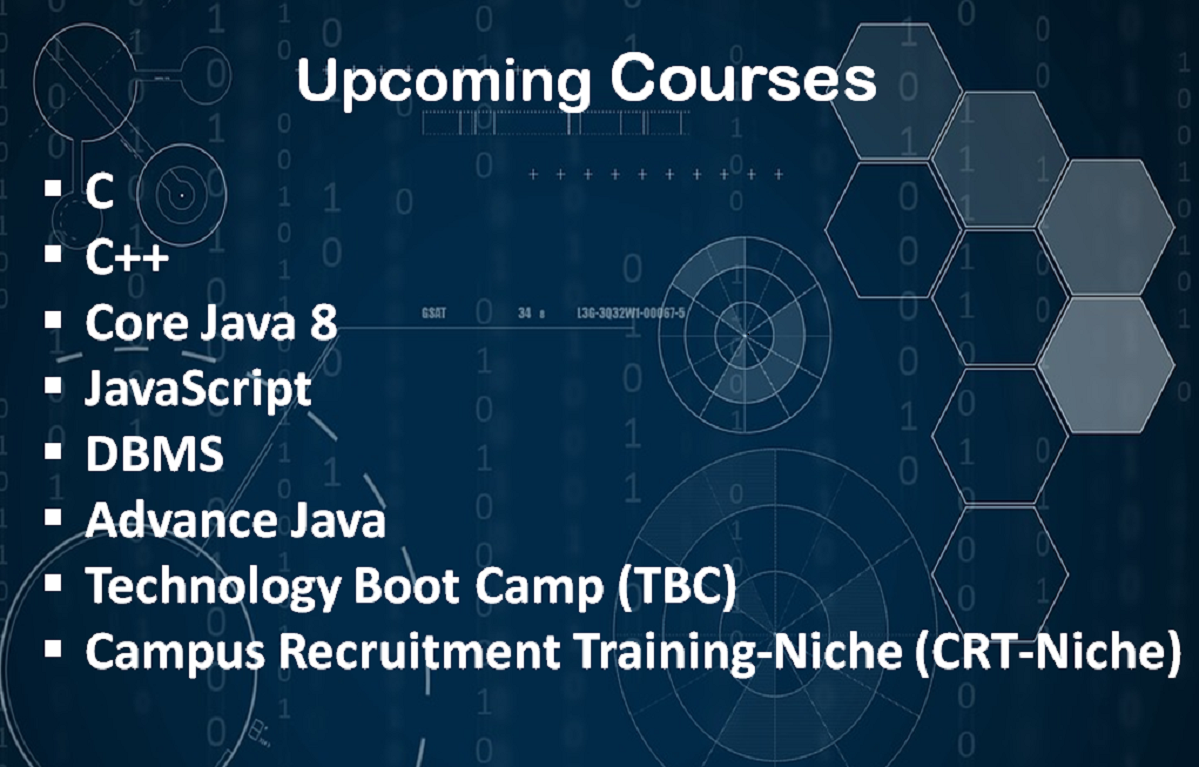 ×
Key Clients of WinPoint Learning & Consultancy Venture
testimonials by our key clients
Corporate
Training Program:English Grammar Foundation
Client Profile: Varun Nikam-Executive Professional at Mobisoft with 4 years of experience
The experience that I gained at Winpoint was unforgettable. It helped me improve my understanding of English and boosted my confidence in speaking the language. The cardinal demand of the multinational company's environment is that one should be able to write, understand and communicate high quality English. To meet this requirement, 'English Grammar Foundation' course at Winpoint was well designed and executed, covering each and every topic essential for building English Grammar Foundation.
Training Program:Communication Effectiveness
Client Profile:Punit Sharma-Executive professional at Cognizant with 5 years of experience
This program covered each part of communication strategy that is required to be successful in corporate world. It is focused on building on your strengths and improving your weaknesses. The program helped me identify my communication style through a lot of individual attention from Makarand. It was of great help to me as I realized my communication realted areas of improvement which I need to further devlop.
Training Program:Wolters Kluwer Workshop
Client Profile : Kratika Singh
The techniques which were most useful for me was smart email writing, questioning techniques. I have incorporated the skills learnt for effective email writing and used it for effectively write a mail which is professional, on-point and clear to the other person.
Individual
Training Program:Campus Recruitment Training
Client Profile : Final Year BE(ComputerEngineering) Student at pict
The C lectures conducted by Anjali ma'am were really very helful. Also the group activity,HR, and GD training sessions conducted by Makarand Sir were very interesting and helpful. Makarand Sir and Ma'am , the way you conduct lectures is really very good and your efforts are visible. The material given to us was well selected and timely uploading of answers on the google drive came very handy while preparing.
Training Program:Behavioral Interview Techniques
Client Profile:Final year BE(Computer Engineering) Student at VIT
Before taking this training, I lacked confidence and I felt extremely nervous during the interviews as I could not articulate my thoughts. The training course was properly structured and implemented. Basic goals of structuring an impressive CV, develoment of self introduction script, articulation of responses to expected questions were achieved. I was able to face the final placement interview confidently because of strong preparation that we made during the sessions.
Training Program:C Programming
Client Profile : Esha Thorat(Mechanical Engineering)
The variety of practice problems provided for C Programming enabled me to gain sufficient confidence and practice.
Open Workshops
Training Program:Open Workshops`
Client Profile:Mugdha mulay
The purpose of attending this workshop was to develop skills on various aspects of communication; the topics covered gave an insight of it. I am sure that, implementing all the learning that I had, I would be able to add value at my workplace and on a personal level.
Training Program:Open Workshops`
Client Profile:Mandar mulay
​The best part of the workshop was that the faculty used the real life emails within discussions. There was a complete practical approach without any compromise on theory/concepts. The level of customization of overall workshop was the best.
Training Program:Open Workshops`
Client Profile:​Supriya Waghmare
Workshop had covered most of the topics like email writing, active listening and verbal which was very much important to me and the expectations which I had from this workshop.