Individual - IT Aspirant
?This program is designed for the IT Aspirants (pursuing BE/BTech programs) who are looking for a strategic approach to develop Software Skills and Behavioral Skills. The long term learning intervention used in this program would help students develop strong profile by the time they get ready to appear in the Campus Recruitment Process of IT companies.
The road-map for this program provides direction to the students about the optimum timing and order for completing different training programs so that they can make most out of them and meet their final objective of starting a career with their dream IT company.
This program is divided into two parts-
PART I - Integrated Software Skills: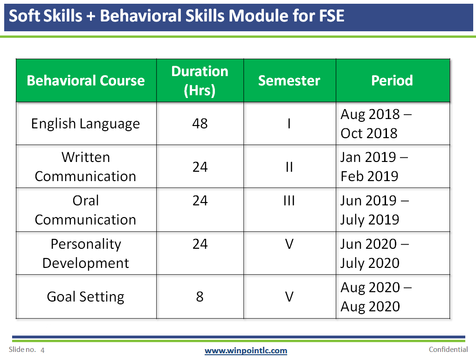 PART II - Integrated Behavioral Skills: